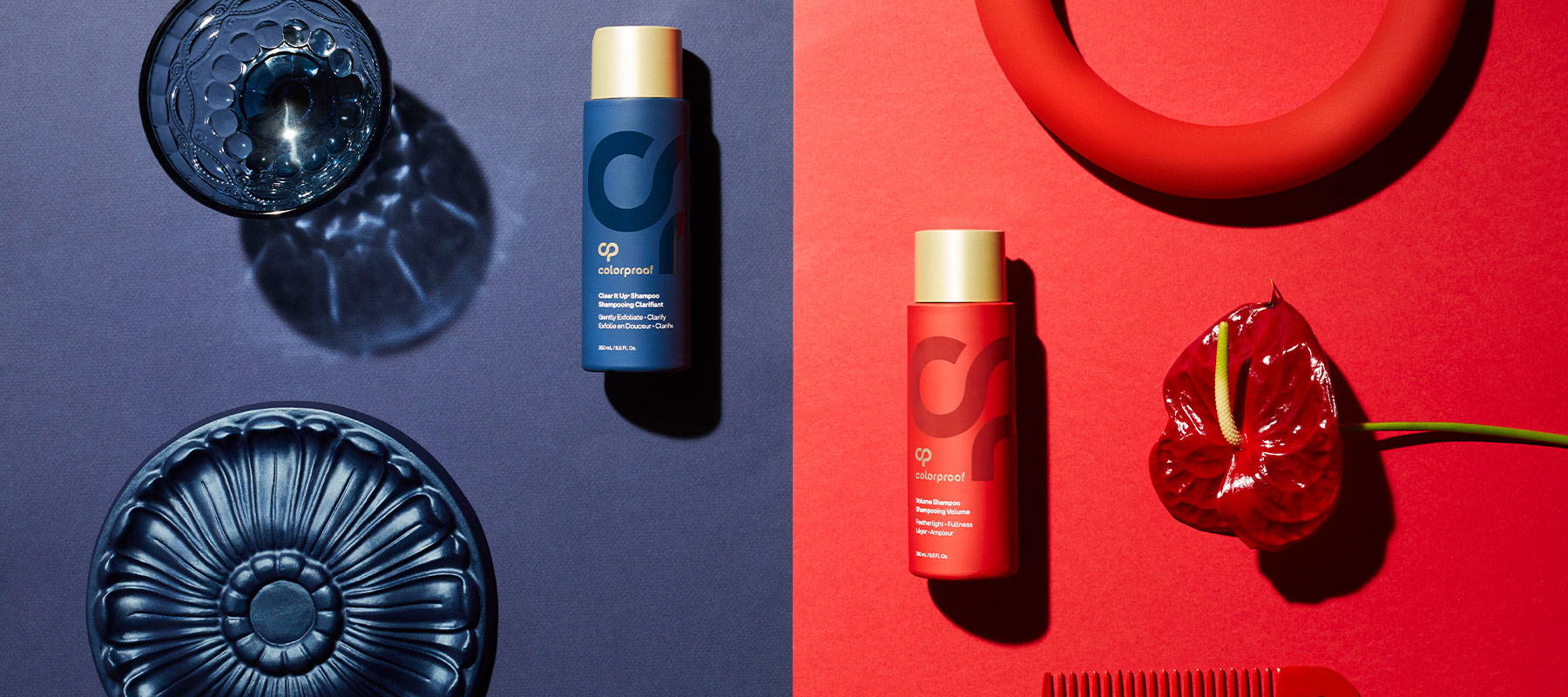 We believe in making a positive contribution to the world, one product at a time. We aim to create clean formulas, full of the good and none of the bad. We never use harmful toxins or chemicals so you can feel carefree about your color care. We are committed to being kind to the Earth - and the animals - because all living things deserve respect.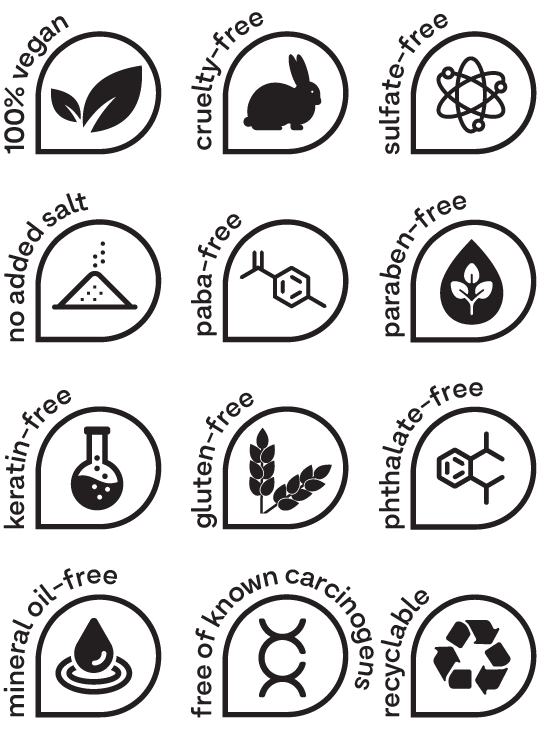 Peta-approved, Colorproof never has or will use animal products or byproducts in our formulas.
Peta certified and approved, and developed by animal-lovers, Colorproof never has or will test on animals.
Sulfates are surfactants that act as foaming agents. Common sulfates such as Sodium Laurel Sulfate and Sodium Laureth Sulfate can be extremely harsh on hair and strip it of essential oils, nutrients and yes, even your color. Our concentrated, sulfate-free* shampoos powered by coconut and palm gently cleanse without stripping hair or your color.
*SLS and SLES-Free
Salt is often used to increase the viscosity of cosmetic formulas; however, salt also acts as an exfoliant and can strip hair of color, moisture and nutrients.
PABA was introduced in the 1970s as a UVB filter, however, it has been linked to dermatitis and increased sensitivity to allergic reactions, which is why it is never used in our formulas.
Studies suggest that these preservatives are hormone disruptors and associated with breast cancer.
Keratin is naturally occurring in hooves, feathers, animal hair and horns – eek. While often used to strengthen hair, there is no such thing as synthetic keratin, and keratin can't be sourced from plants. As a 100% vegan, cruelty-free company, our Protein Power Complex is powered instead by Amaranth and Pea Protein.
Hydrolyzed wheat protein, used in many cosmetics, contains high amounts of gluten which is known to cause contact dermatitis and other conditions.
This group of chemicals used to volatilize fragrance are known to cause harm to the reproductive and endocrine systems.
Mineral oil is colorless, odorless liquid created as a byproduct of gasoline. It is commonly added to hair and skin care formulas as a moisturizing agent because it is cheap to manufacture. While the jury is out on whether it is potentially carcinogenic, we steer clear of it in our formulas.
Free of Known Carcinogens
We will never use harmful toxins, chemicals or known carcinogens in our formulas because we want you to feel carefree about your color care.
We use sustainable, recyclable packaging wherever possible.
We embrace and celebrate our ever-growing, colorful community of hairdressers and their clients, distributor partners, innovators, employees and vendors. Through transparency, diversity and open communication, we aim to break boundaries so we can grow together.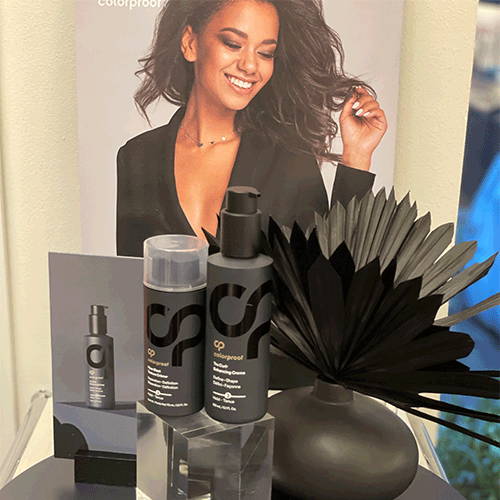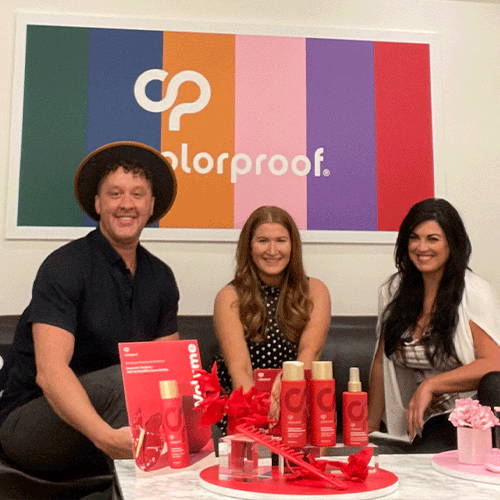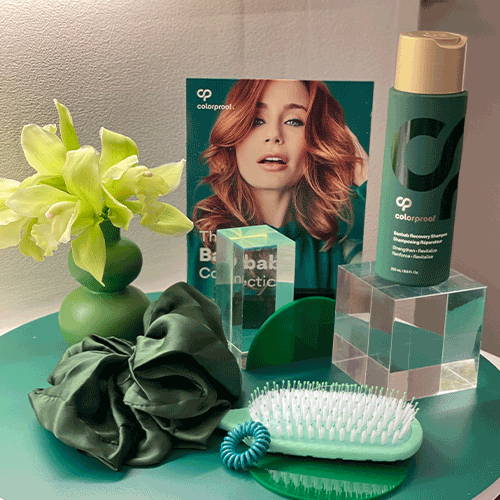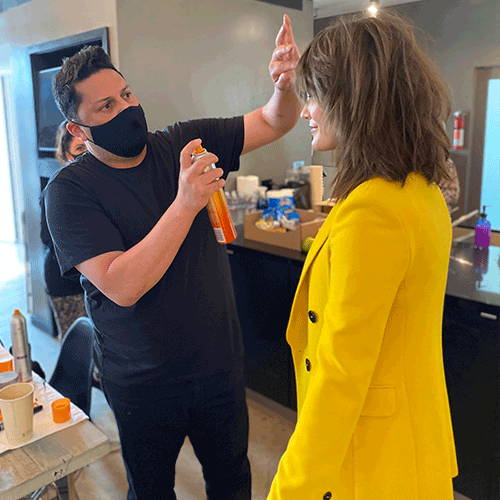 Living our brand mission extends beyond color care to making the world a brighter place. We believe in living each day with gratitude and giving back to our community. Colorproof partners with like-minded organizations devoted to bettering lives and inspiring change.